Documents At Your Fingertips
Our company was born to make construction document management as streamlined as possible. Create a variety of government compliant scripts at the touch of a button.
Companies Trusting Gadzoom to Meet Their AHA and Document Needs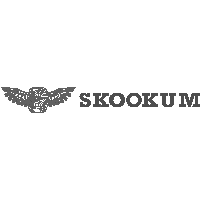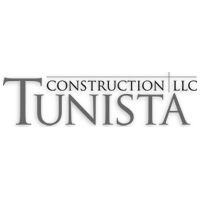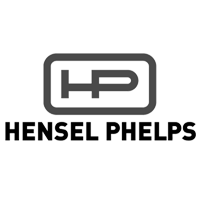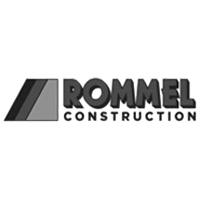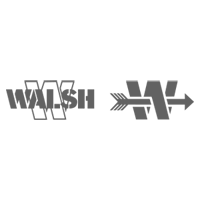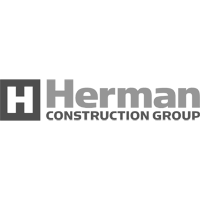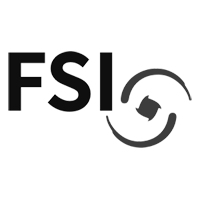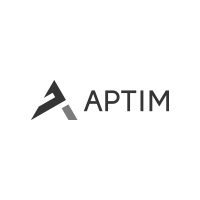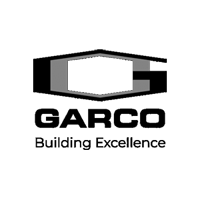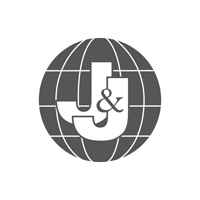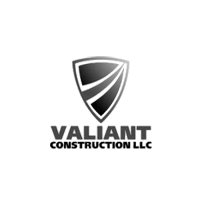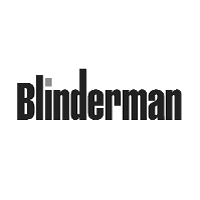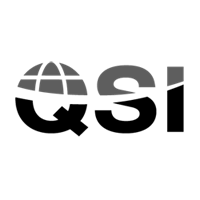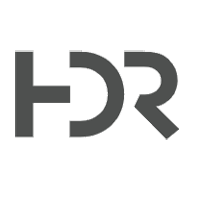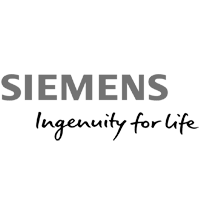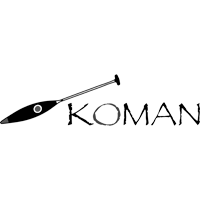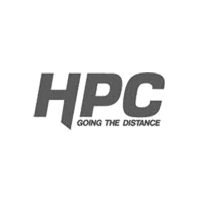 2014 EM 385-1- 1 Compliant Accident Prevention Plans. Done.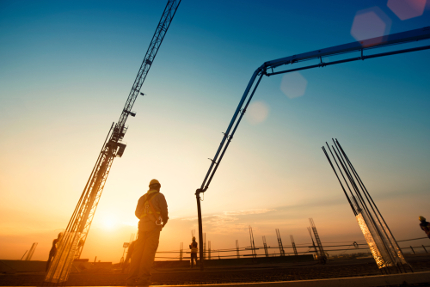 Big or small, companies of all sizes benefit daily by drastically reducing their workload and overhead costs and raising the quality of their administrative plans. Using Gadzoom to generate your Accident Prevention Plan provides the ability to store information and certifications for personnel, subcontractors, or suppliers, and add or change the SSHO or other key personnel by a simple click of their names, add electronic signatures, and insert all Activity Hazard Analysis documents in the APP electronically.
Gadzoom's proprietary technology also works behind the scenes to offer a selection of the closest hospitals to your site and automatically provides mapping and driving directions in the APP.
These and other features make creating an Accident Prevention Plan using Gadzoom faster and easier than you ever imagined. Give us a call today and let us show you!
Learn More
Construction Quality Control Plans of Superior Quality.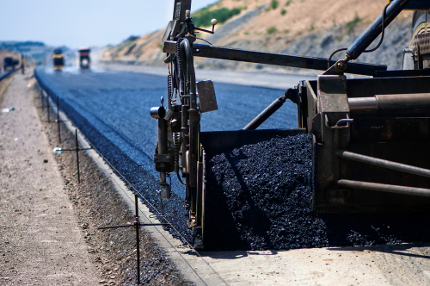 With Gadzoom, create Construction Quality Control Plans (CQCP) that meet and exceed all USACE format requirements. All appointment letters are generated, appropriate resumes and certifications are inserted automatically, and electronic signatures can be added quickly to complete the document. Required organization charts are programmatically generated and can be easily edited to fit your project's needs. Entry of Definable Features of Work is made easy by selection from the existing CSI codes. Additionally, photos can be uploaded to document existing conditions prior to the start of construction.
Easily edit your Quality Control Plan at any time and quickly regenerate at no additional cost. These and other features ensure creation and management of your construction quality control plan will be easy and fast!
Learn More
Environmental Protection Plans that Protect more than the Environment.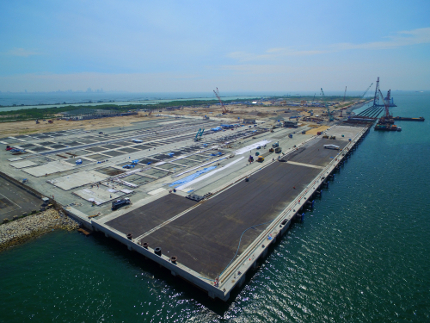 Gadzoom's Environmental Protection Plans allow you to address contract requirements, including: specific site restrictions, air pollution control, transportation management, solid waste disposal, recycling and solid waste minimization, spill control, waste water management, contaminant prevention, and more! Easily add the project's Environmental Assessment and other pertinent state or local text to create a comprehensive EPP. Required appointment letters are automatically generated, Environmental Certifications inserted, and electronic signatures easily added for completion.
As a living document, the Environmental Protection Plan can be easily edited and quickly regenerated at any time to meet the needs of your project with no cost.
Learn More
Create Documents Individually or Simultaneously
From this list, create individual plans or add any combination necessary to an APP/QCP/EPP document set and create simultaneously. All of these safety and administrative plans are expertly written and customizable to your project's scope of work. Gadzoom makes it easy to manage your document requirements.
A comprehensive Accident Prevention Plan that meets all EM 385-1-1 and OSHA Requirements will establish the proper foundation for successful management of all safety requirements on your project. Using Gadzoom to generate your Accident Prevention Plan provides the ability to store key information, such as resumes and training certifications for personnel and information for all subcontractors and suppliers and allows you to continually manage key personnel appointments or make other edits quickly. Gadzoom's proprietary technology works behind the scenes to offer a selection of the closest hospitals to your site and automatically provides mapping and driving directions in the APP. Using Gadzoom, share completed documents for review and electronic signatures of all stakeholders, and insert all Activity Hazard Analysis documents in the APP electronically.
Learn More
An Assured Equipment Grounding Conductor Program (AEGCP) is imperative for the protection of field employees from accidental electrocution, protecting against ground-fault current flow through the body. An AEGCP is now mandatory for most projects and, correctly implemented, will keep workers safe while using power tools, ensuring that conductive surfaces which may become energized due to line-to-ground faults and with which personnel may come in contact be properly grounded. When proper grounding methods are followed and a line-to-ground fault occurs, the low impedance path would allow resulting current flow to be large enough to be detected and removed , de-energizing the conductive surface subject to contact by personnel, and removing the shock hazard.
Employees performing demolition, remodeling, and even maintenance activities may be at risk of exposure to bloodborne pathogens, especially while performing tasks related to plumbing, pipefitting, and utility work. To help you ensure your employees' safety, Gadzoom's Bloodborne Pathogen Plan is compliant with 29 CFR 1910.1030 requirements for exposure control of bloodborne pathogens, outlining responsibilities, best practices for PPE, training, vaccinations, and record keeping.
Gadzoom's Confined Space Plan is compliant with the USACE EM 385-1-1, OSHA, and ANSI Z117.1-2003 safety guidelines while educating employees of the proper steps and procedures of working in a confined space, whether working in a permit or non-permit required space. The following sections are extensively covered in the Confined Space Plan: definitions, entry without permit/attendant, entry permit, testing, entry procedures, rescue, space ventilation, required training, and duties of the competent person, attendants, authorized entrants, and entry supervisor. This plan is compliant with the USACE EM 385-1-1, OSHA, and ANSI Z117.1-2003 safety guidelines for confined space.
In 2020, exposure to the novel coronavirus and subsequent contraction of COVID-19 symptoms has, without question, become the biggest universal challenge the world and the construction industry has ever experienced. Developed using the latest information available from top government, industry, and trade partners, Gadzoom's COVID-19 Exposure Prevention Plan is designed to educate management and employees on the implementation of best-practices to protect all personnel on the front line. The plan focuses on separation, hygiene, and sanitation, as well as scheduling alternatives, all to allow projects to move forward safely during this unprecedented time.
Crane Safety is of critical importance to the safety of your employees and Gadzoom's Crane Safety Plan meets all USACE EM-385-1-1 and OSHA 1926 requirements for proper introduction and operation of a crane on a construction site. Our Crane Safety Plan outlines step-by-step procedures for your company's crane safety program, providing excellent guidance for required documentation and safe operation of all cranes. Gadzoom's Crane Safety Program is required for all Accident Prevention Plans where a crane lift is anticipated and includes forms for all of your critical and non-critical lifts, as well as emergency rescue plan and lift close-out forms.
Gadzoom's Crystalline Silica Exposure Control Plan is intended to meet the requirements of the Respirable Crystalline Silica Construction Standard (29 CFR 1926.1153) established by the Occupational Safety and Health Administration (OSHA). It was developed as a guide to prevent employee exposure to hazardous levels of Respirable Crystalline Silica that can result through construction activities or nearby construction activities occurring on worksites. Work involving chipping, cutting, drilling, grinding, or similar activities on materials containing Crystalline Silica can lead to the release of respirable-sized particles of Crystalline Silica (i.e. Respirable Crystalline Silica). Respirable Crystalline Silica exposure at hazardous levels can lead to lung cancer, silicosis, chronic obstructive pulmonary disease, and kidney disease. Many materials found on constructions sites include Crystalline Silica; including but not limited to – cement, concrete, asphalt, pre-formed structures (inlets, pipe, etc.) and others. Crystalline Silica is a basic component of soil, sand, granite and many other minerals. Quartz is the most common form of Crystalline Silica. Consequently, this program has been developed to address and control these potential exposures to prevent employees from experiencing the effects of occupational illnesses related to Respirable Crystalline Silica exposure.
Learn More
Gadzoom's Demolition Plan meets USACE EM 385-1-1 and OSHA 1926 requirements and is mandatory for all Accident Prevention Plans where demolition is a Definable Feature of Work. The plan is intended to educate and prepare employees against bodily injury while protecting the environment from the hazards of demolition. The plan contains a customizable project scope, demolition scope, and site-specific demolition plan narrative, which allows for a document unique and tailored to the specific demolition scope being performed. The Demolition Plan has the option to include sections on lead and asbestos, if applicable to your scope of work.
Gadzoom's Drug Free Workplace Program meets and exceeds all standards set forth by the US Department of Labor (DOL) and the Drug-Free Workplace Act of 1988; requiring federal contractors and grantees to provide a drug-free workplace program prior to receiving a contract or grant from federal agencies. Gadzoom's comprehensive Drug Free Workplace Program provides the information needed to inform employers and employees, alike, concerning their rights and obligations to uphold a drug free work environment. It is in a contractor's best interest to have a detailed Drug Free Workplace Program to protect against any alcohol and drug complications that may arise. Gadzoom's Drug Free Workplace Program comes as a standard appendix in all Accident Prevention Plans or can be created as an individual plan, if desired.
Arc flashes are dangerous and unexpected, but Gadzoom's well-designed Electrical and Arc Flash Safety Program can help mitigate injuries in the event of an arc flash. Gadzoom's Electrical and Arc Flash Safety Program meets the NFPA 70E guidelines, as well as those of USACE EM385-1-1 and OSHA 1926. Our Electrical and Arc Flash Safety Program educates employees, addressing risks associated with human error when arc flash hazards are present and provides clear and concise information on proper selection, use, and care of AR/FR garments to protect against unexpected arc flash hazards.
Environmental Protection Plans must reflect the complexity of each project's environmental concerns while addressing governing laws and regulations, including: specific site restrictions, air pollution control, transportation management, solid waste disposal, recycling and solid waste minimization, spill control, wastewater management, contaminant prevention, and more. Gadzoom allows you to easily add the project's Environmental Assessment and other pertinent state or local text to create a comprehensive EPP. Required appointment letters are automatically generated, Environmental Certifications inserted, and electronic signatures easily added for completion.
Learn More
An Excavation and Trenching Safety Plan is required on all federal projects having open excavations or trenches. Gadzoom's Excavation and Trenching Safety Plan outlines procedures and guidelines for the protection of employees working in and around excavations and trenches. This program requires compliance with OSHA Standards described in Subpart P (CFR 1926.650) for the construction industry.
A fall protection plan is required when workers will be working from elevated positions and is essential to ensure the highest degree of worker safety. The plan aims to provide a safe working environment and to administer the use of fall protection measures, techniques, and equipment. Gadzoom's Fall Protection Plan meets the requirements of OSHA 1926 Subpart M and provides a detailed and comprehensive guide to effectively manage your company's fall protection program. Proven and accepted by the Government and owners, Gadzoom's Fall Protection Plan outlines all aspects of a successful Fall Protection Program.
An outstanding Fall Rescue Plan is essential to any company embracing the culture of Safety. When Fall Prevention doesn't work and you have a man hanging 50' in the air, there isn't much time to rescue him. It is essential that your team has a Fall Rescue Plan in place, that everyone knows their assignment, and that they have prepared and practiced for the very real possibility of having to perform a rescue at a moment's notice. It is also imperative that everyone has an understanding of the post-rescue do's and don'ts in treatment of a fall victim in order to not cause further injury or even death. Gadzoom's dynamic Fall Rescue Plan provides your team all of the critical information for performing Fall Rescue and how to care for the victim during and after rescue prior to arrival of emergency personnel. Our Fall Rescue Plan also provides an interactive planning tool so all team members know their assignment, who to call, and where critical fall rescue equipment is staged for use.
Learn More
Fatigue in the workplace can lead to accidents, injuries, and loss of life. Fatigue, in this context, refers to the reversible physiological reduction in muscle activity and cognitive function, as opposed to news fatigue or being tired of supporting a chronically losing sports team. It can be the result of insufficient sleep, prolonged physical or mental activity, and/or disruption of our natural Circadian rhythms because of irregular shift work patterns. While there is no specific OSHA regulation, Gadzoom's Fatigue Management Plan meets OSHA guidance for managing worker fatigue and includes information including educational material and resources, risks and controls, and responsibilities for management and employee. A Fatigue Management Plan is now mandatory for all Accident Prevention Plans of Government projects and can be easily included in your APP using Gadzoom.
Gadzoom's Fertilizer and Pesticide Treatment Program is a guidance document for the evaluation, prevention, and mitigation of contamination due to the use of pesticides or fertilizers on construction projects. Adherence to the Pesticide/Fertilizer Treatment Plan will include implementation of Best Management Practices (BMPs) to minimize exposure and contamination during transportation, application, and disposal of chemicals.
Gadzoom's Fire Prevention Plan includes a list of all major fire hazards, proper handling and storage procedures for hazardous materials, potential ignition sources and their control, and the type of fire protection equipment necessary to control each major hazard. Meeting OSHA's recommended outline, our Fire Prevention Plan outlines risk identification and management, classifications of fires, responsibilities, responses, and more helping companies manage the potential fire risk on construction projects.
OSHA's hazard communication standard (hazcom or HCS) requires employers with hazardous chemicals in the workplace to implement a formal hazard communication program that includes processes for managing and maintaining safety data sheets (SDSs), container labels, chemical inventory lists, a written HCS plan, and employee training on OSHA's HCS standard specific to the employer's work environment. Meeting these requirements can be more difficult than it seems but Gadzoom makes that easy with our Hazard Communication Plan for construction, providing a clear framework for responsibilities of management and employees, chemical container labeling requirements, training, management and retention of safety data sheets, and recordkeeping. Our Hazard Communication Plan also provides all blank templates and forms that will be needed for successful implementation of this plan.
Gadzoom's Hazardous Energy Control Plan provides excellent guidance for the safe control of hazardous energy and clearly outlines proven, industry-accepted procedures for the successful management of all hazardous energy sources that may be encountered during construction operations.
Gadzoom's Hazardous Energy Control Program, also known as Lockout/Tagout, is designed to educate and protect workers from injuries while servicing and maintaining equipment by establishing requirements for hazardous energy. While meeting all OSHA 29 CFR 1910.147 and USACE EM 385-1-1 requirements, this program provides an outline to ensure that all electrical distribution, equipment, and machines are isolated from all potentially hazardous energy sources whenever servicing or maintenance activities are in progress.
Gadzoom's Health and Safety Plan (HASP) and Injury and Illness Prevention Program for construction is compliant with all laws relating to occupational safety and health (OSHA), HAZWOPER, 29 CFR 1910.120, and 29 CFR 1926.65. The Health and Safety Plan and Injury and Illness Prevention Program's main objective is to provide a comprehensive guide to help prevent workplace accidents, injuries, and illnesses. This plan is quite extensive and provides 32 detailed sections that correspond to the site-specific needs of each project. Gadzoom's Health and Safety Plan and Injury and Illness Prevention Program has been reviewed and approved by multiple health and safety professionals and government agencies.
Gadzoom's Heat and Cold Stress Management Plan is compliant to all OSHA and USACE EM 385-1-1 requirements, recommendations on hot and cold conditions in the workplace. This program includes procedures for monitoring and educating workers if a heat or cold stress situation arises. If such conditions occur, the program contains a detailed plan for providing first aid to affected workers. Gadzoom's Heat and Cold Stress Management Plan will be your key to avoiding an occurrence of heat and cold stress in the workplace.
The purpose of a Hearing Conservation Program (HCP) is to prevent the occurrence or reduce the progression of noise-induced hearing loss. Gadzoom's Hearing Conservation Program meets all OSHA requirements and guidance for hearing conservation on construction projects. Notably included in the HCP is management and employee responsibilities, types and choice of hearing protection, noise identification, engineering controls, monitoring and testing, and recordkeeping. Additionally, OSHA 1910 methods for estimating the adequacy of hearing protector attenuation is included offering alternative methods by the Environmental Protection Agency (EPA) and the National Institute for Occupational Safety and Health (NIOSH) to ensure adequate reduction in noise decibel exposure for employees.
The purpose of Gadzoom's Lead Awareness Protection Program is to ensure that all personnel who may have potential of exposure to lead have the ability to recognize, evaluate and control the lead hazard by using appropriate work practices and personal protective equipment. Incorporating regulatory references and educational material, the document also outlines symptoms of overexposure to lead, training requirements for employees, compliance plans, required warning signs, ventilation requirements, PPE, safety procedures, and good housekeeping practices.
A comprehensive QC Plan provides the necessary outline of how the Quality Control Process will be effectively managed on every project. Submitting a correct and compliant QC Plan provides reassurance to the customer that the contractor has the necessary experience and knowledge to do the job right. Today's requirements for a quality control plan require deep knowledge of USACE, NAVFAC, and other governmental agency regulations. It is also crucial that your QC plan corresponds with all 16 sections per UFGS 01 45 00 QC Plan organization structure.
Learn More
A complete Waste Management Plan is mandatory on virtually every project and has specific requirements to outline a viable plan to allow all stakeholders an understanding of expectations for the project. Gadzoom's comprehensive Waste Management Plan allows users to quickly identify and estimate anticipated amounts of general waste, recycled materials, and other diverted materials, including green waste. Our Waste Management Plan includes project scope, contractor staff responsibilities, and transportation requirements. Enter landfill, greenfill, and recycling facility information or simply click on locations previously entered and all information is correctly inserted instantly.
Still not sure?
Contact us for a free webinar!